Palm Beach Resort
"Escape the busy world,enjoy breathtaking view at Palm Beach Resort"
Can you imagine a better way to start your day than watching the sunrise over the stunning Paknampran beach in Pranburi.
Palm Beach is a cosy family-run boutique resort. Nothing is deemed too much trouble for our guests, and we will ensure your stay is a perfect one.
A warm welcome is guaranteed from Cherry our host, who will happily share her local knowledge to ensure your stay is a fabulous one; whether it's fine dining, sampling the excellent local seafood or exploring the nearby vibrant night market. A wide range of outdoor activities can also be arranged by our staff and includes everything from bike riding, hiking, kite surfing and an array of amazing day trip options.
All of our rooms feature unique Thai-style décor and have recently been modernised. Our resort also has a salt water pool with a dedicated jacuzzi, making it the perfect place to sit back and relax with a refreshing drink and appreciate the natural beauty all around.
Palm Beach Resort Pranburi
Event
There are no upcoming events at this time.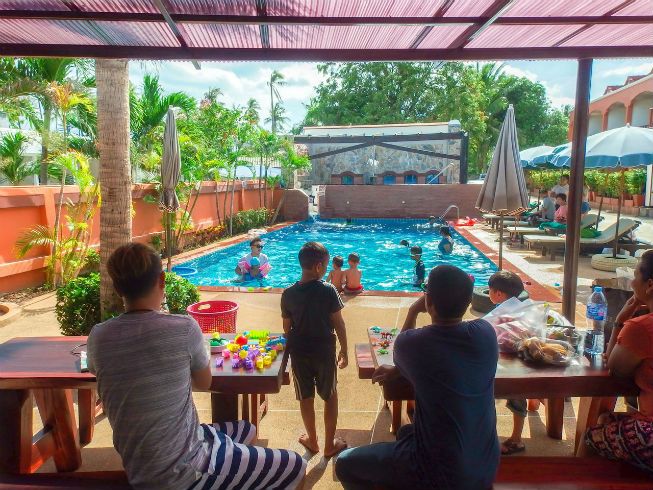 Group Booking

Palm Beach Resort can organise a range of group activities for all guests staying at our resort.